Home
Premier Providers of  Tax Audit Assistance and IRS Resolution Services for Individuals and Small Businesses. Income Tax and Estate Tax Planning, CFO Advisory Services, Cloud Based accounting solutions, Internal Controls reviews and CPA Prepared Financial Statement Reports.
Request an Appointment with Carlos Quiroz, CPA on Appointments page. Questions or Comments?  Leave us a Message and we will promptly contact you.  
---
Premier 1040 Tax Preparation: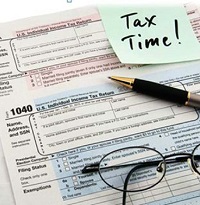 New 2023 Clients Welcome Gifts - Receive a $100 Discount on Services and
Free Initial Office Consultation .   We are conveniently located in the Financial District at 580 California Street (on the 12th Floor). Parking in Chinatown or at St. Marys garage.
---
Immediate Tax Audit Resolution Assistance 
Were you contacted by the IRS? Are you being audited? Did you not file a tax year and now the the IRS sent you a notice?  We've provided Tax Audit Assistance to thousands of taxpayers and can help you too. These examples are common.
IRS tax audits are triggered by errors, omissions, complex transactions and random selection. And it often takes a CPA, tax attorney to resolve an audit or tax inquiry.
If you are audited or receive inquiry letters, Quiroz and Company CPA will immediately begin to represent you and tax control of your tax return audit, levy or inquiry  -  the same day in most cases. We will immediately communicate on your behalf with IRS auditors and collection agents of the IRS. We know the how to solve IRS tax problems professionally and promptly with your financial interest first.
To learn more please contact us totay - send us a email message at carlos@quirozllp.com.
---
       CPA Tax Preparation with Online Tax Meeting 
CPA Prepared and Assisted Tax Returns:
Federal and State Tax Return - CPA prepared returns wtih electronic filing of federal and state tax forms. Online Tax Consultation with CPA tax preparer.

Web Conference with CPA - CPA conference using online meeting tools, view and discuss tax documents and reports, securely and conveniently online.
CPA Prepared and Assisted Tax Returns
---
E-File Online hosts 1040.com for 2023 DIY returns
We recognize that some returns are simple and can be self-prepared. For these simple returns, we chose 1040.com tax program created by Drake Software for tax season 2023. A DYI return works like an organizer and we recommend using a online tax program when your return is very simple and you understand all the questions and tax implications. 
If you have any questions, its better to have your taxes done by a professional.
DIY Returns -  Allows you to prepare and e-file your federal and state tax returns online with an easy-to-use 1040 tax interview program from Drake Software. File your tax information conveniently and securely from your personal computer. Deduct the cost of your return from your IRS refund or pay by credit card only when you're ready to e-file.
Click to Start a DIY Return

---
Privacy and Security
A statement about your privacy. We wish our clients to know that some tax firms and accounting firms send confidential tax and accounting information offshore for processing (foreign outsourced) without your knowledge or consent. At Quiroz & Company LLP all work is done by our staff in San Francisco, California. All client data is kept in our offices and on secure servers located in the USA.
---
Submit your Data Online Securely
Some clients may wish to submit their tax or financial data to us online. To do this just click the FILE SHARE logo below to be redirected to our secure file portal. Enter your e-mail address and password to access your filing portal.
---

Quiroz & Company is an Authorized IRS E-File Provider.
---